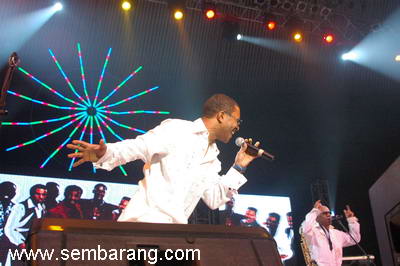 Kesabaran penonton menunggu di depan pintu masuk hingga lewat tengah malam rasanya terbayar dengan penampilan atraktif Kool & the Gang dalam special show terakhir yang juga merupakan acara pamungkas Java Jazz Festival 2006.
Meskipun baru tampil menjelang pukul 1 dini hari, kelompok Kool & the Gang langsung menggoyang Plenary Hall JCC yang saat itu sudah dipenuhi oleh sekitar 4000 penonton. Dengan enerjik, mereka mengusung tembang-tembang macam Joanna, Holywood Swinger, Jungle Boogie, Saturday Night Fever, dan tentunya Cherish. Penonton pun ikut larut bergoyang.
Sekitar pukul 2 pagi, meskipun sempat ada teriakan "more… more…" dari penonton, namun konser yang dihadiri sejumlah selebriti lokal itu tetap ditutup dengan salah satu tembang legendaris dari Kool & the Gang, Celebration!